We're excited to announce that we were awarded a grant from the Grant for the Web program to focus on exploring Web Monetization within indie game development!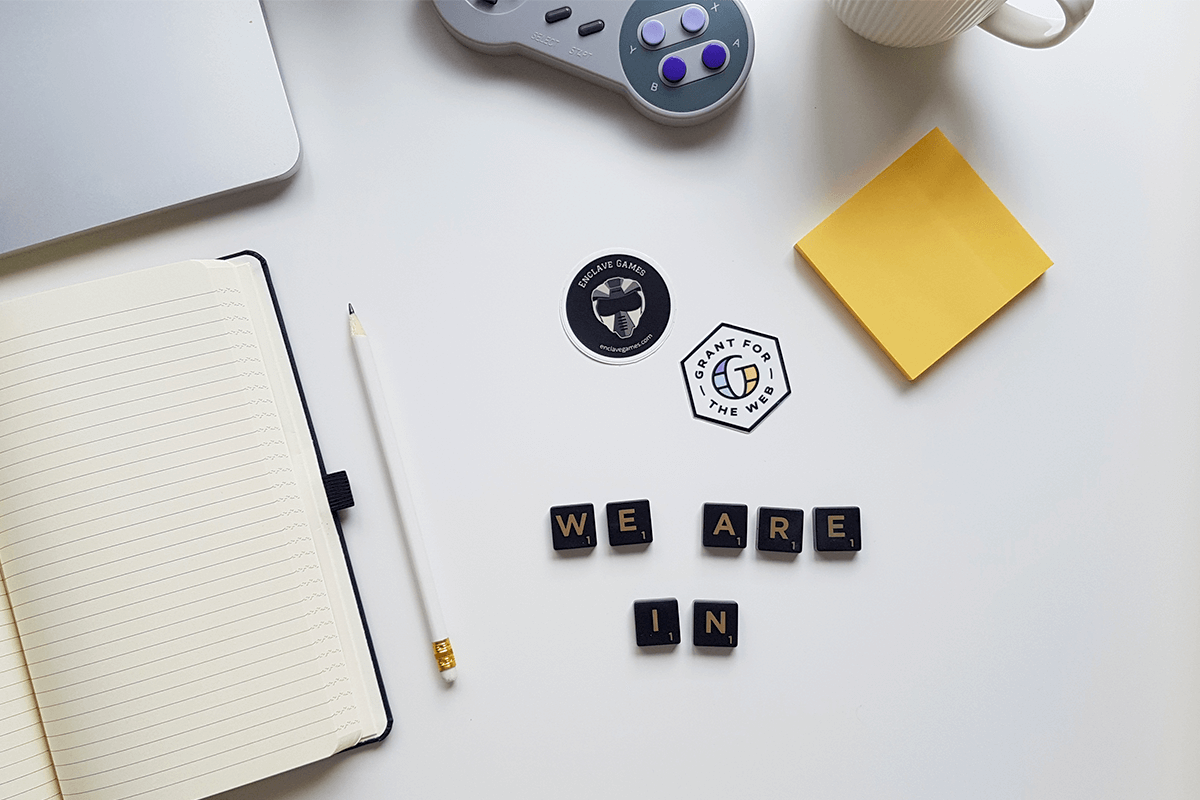 It took me a year from learning about Web Monetization API to actually getting the grant, and if you'd like to know the details, be sure to check my blog post at end3r.com: Going for the Grant.
The best thing about it is that we will be working on our own projects: Enclave Games creations, js13kGames competition, and Gamedev.js community. Here are all the details:
New games and documentation
We will build and release three new games, all HTML5 mobile hyper casual experiences, with creative ways of implementing Web Monetization API, and document the whole process with code examples, demos, and lessons learned.
js13kGames competition
We will carry on with the Web Monetization category in js13kGames 2020 the same way we did last year, where Coil was the main sponsor of the brand new category back then. We will emphasize and promote that within the competition's community.
Phaser eBook
I'm gonna write an eBook about Building tiny games with Phaser (hopefully v4, but we'll see how it goes), which will include a chapter about earning money with Web Monetization, and will be available for free to read online if you're a paying subscriber. I do plan to sell it in various eBook formats, but it should be relatively cheap, since I don't plan for it to be too long.
Gamedev.js as well
One last item on the list is running a Gamedev.js Survey to get some info on how the current indie HTML5 game development looks like - what tools people use, how do they earn money, etc, and then publish the results.
That's it! This is what we're going to work on for the next half a year. Huge thank you goes to Desigan Chinniah, Chris Lawrence, Erika Drushka, and Christine Prefontaine for helping with the whole process and making it happen.
We're really excited, and I hope you'll follow our efforts: grab the RSS feed, and check out our Twitter and Facebook for updates!