We're happy to announce the Gamedev.js Jam 2021 that will run online between April 13th and 26th 2021 will have a Web Monetization category this year, with cash prizes and Coil memberships for the best entries.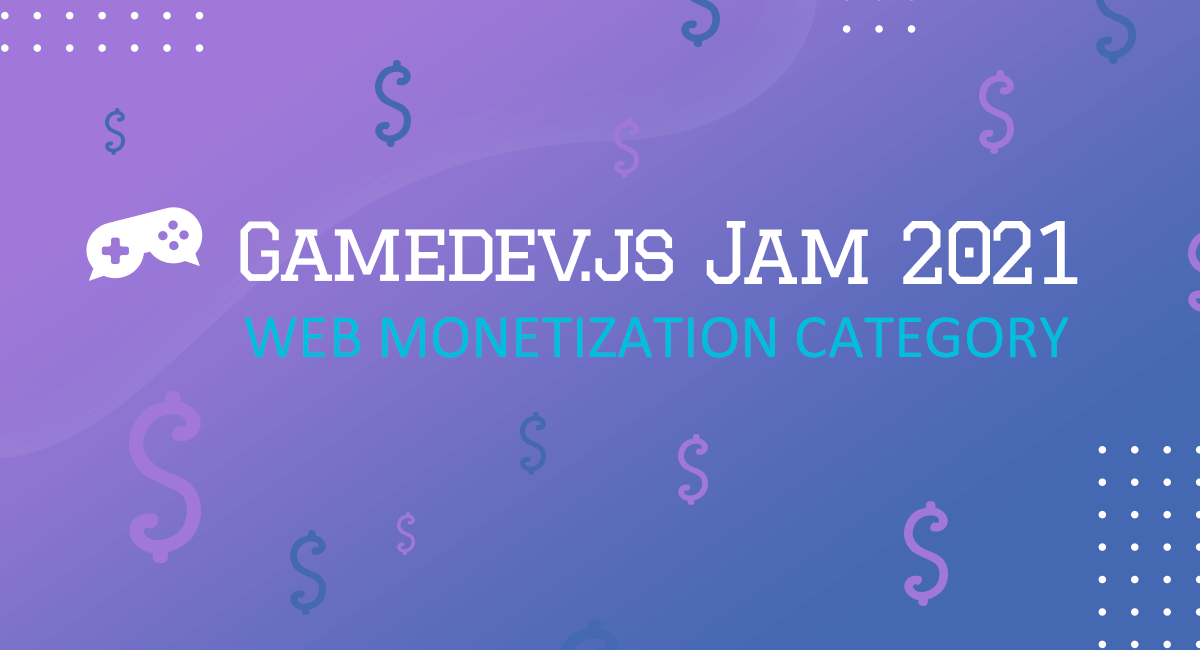 This extra category is optional, and unlike the regular voting based on criteria by other devs participating in the jam, Web Monetization will be judged by dedicated experts - those will be announced in the coming days.
There will also be extra prizes for this specific category, on top of the regular ones:
1st place: $300 cash
2nd place: $250 cash
3rd place: $200 cash
4th place: $150 cash
5th place: $100 cash
Beside cash, there will also be 10 Coil memberships for 6 months each (worth $5 a month) for the ten best entries in the category. This means the total prize pool will be exactly $1300 ($1000 cash and $300 Coil memberships).
Make sure to join the Jam via Itch.io, and remember that the platform supports Web Monetization, so on top of winning prizes, you will be able to earn money from people playing your games.
This is the second edition of the jam, after Gamedev.js Jam 2020, but the first one with the Web Monetization category. There were, however, two editions of the Web Monetization category in js13kGames competition that runs yearly since 2012.