If you follow the competition for long enough this is absolutely no surprise - printing of the swag from js13kGames 2020 was delayed a few times, similarly to the previous years. It's finally done though, and all the packages were already shipped!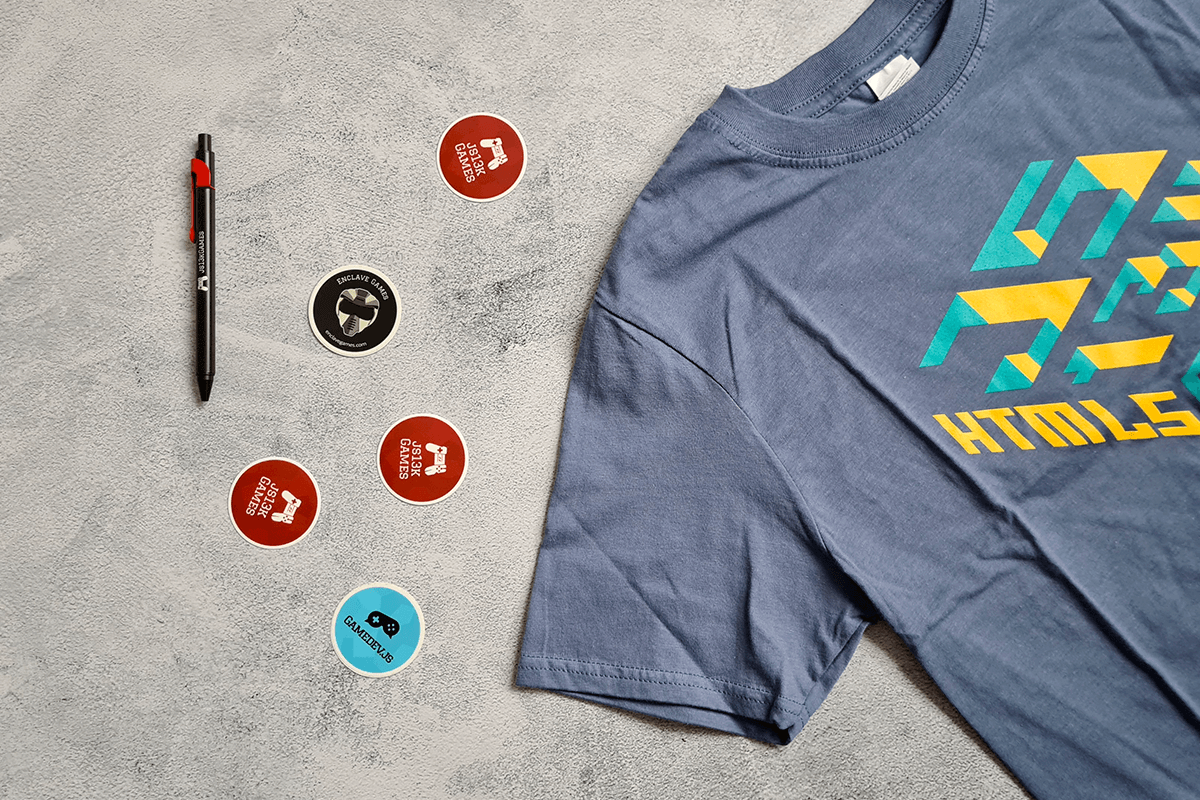 We have a new t-shirt design every year thanks to Ewa, and offer different gadget as well - this year's one is a pen. The package comes with a bunch of stickers: both our own (js13kGames, Enclave Games, Gamedev.js) and from our Partners.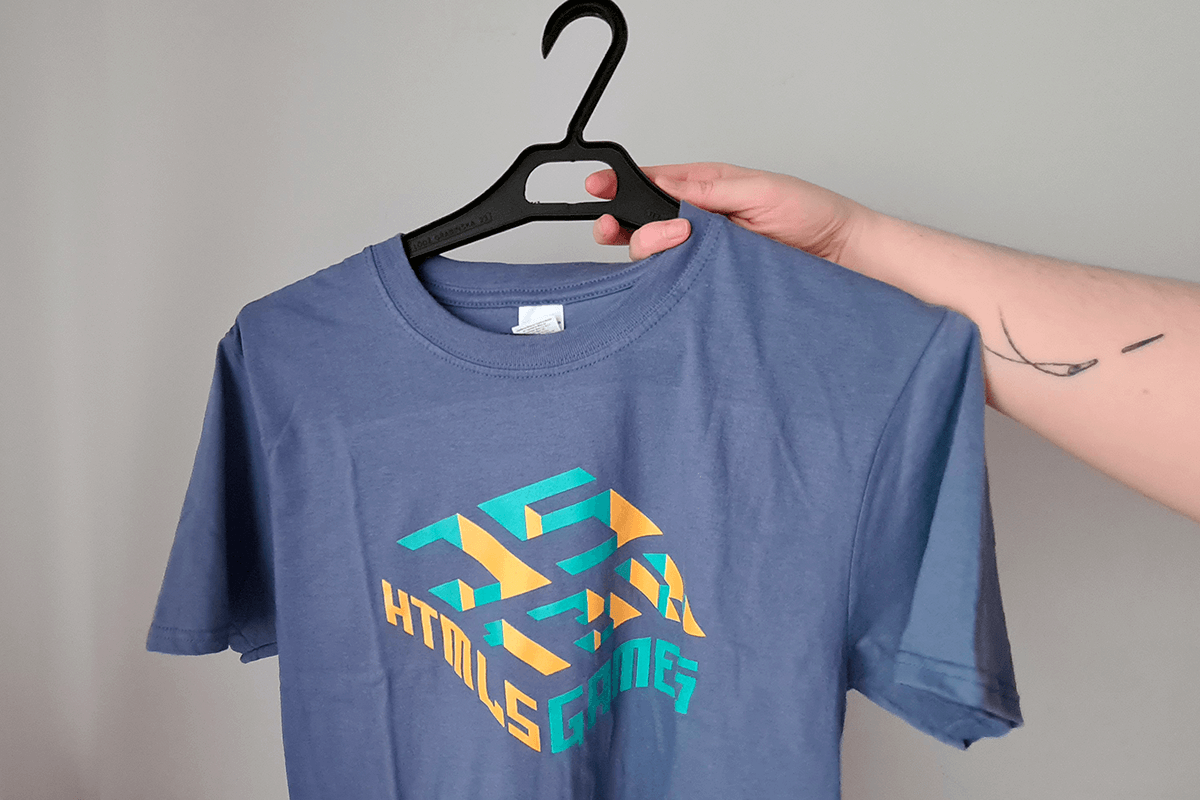 We had to quickly print the compo ones as I thought we still have a lot of them, but apparently they ran out last time - I ordered a bunch and put three in every package instead of one or two.
The packages, each containing a t-shirt, a pen, and a whole bunch of stickers (including a whole collection depicting notable entries from previous years thanks to Sascha from eBay) were sent out - if your entry ended up in top 100 overall results, top 15 WebXR category, or you were an Expert, expect the package coming your way.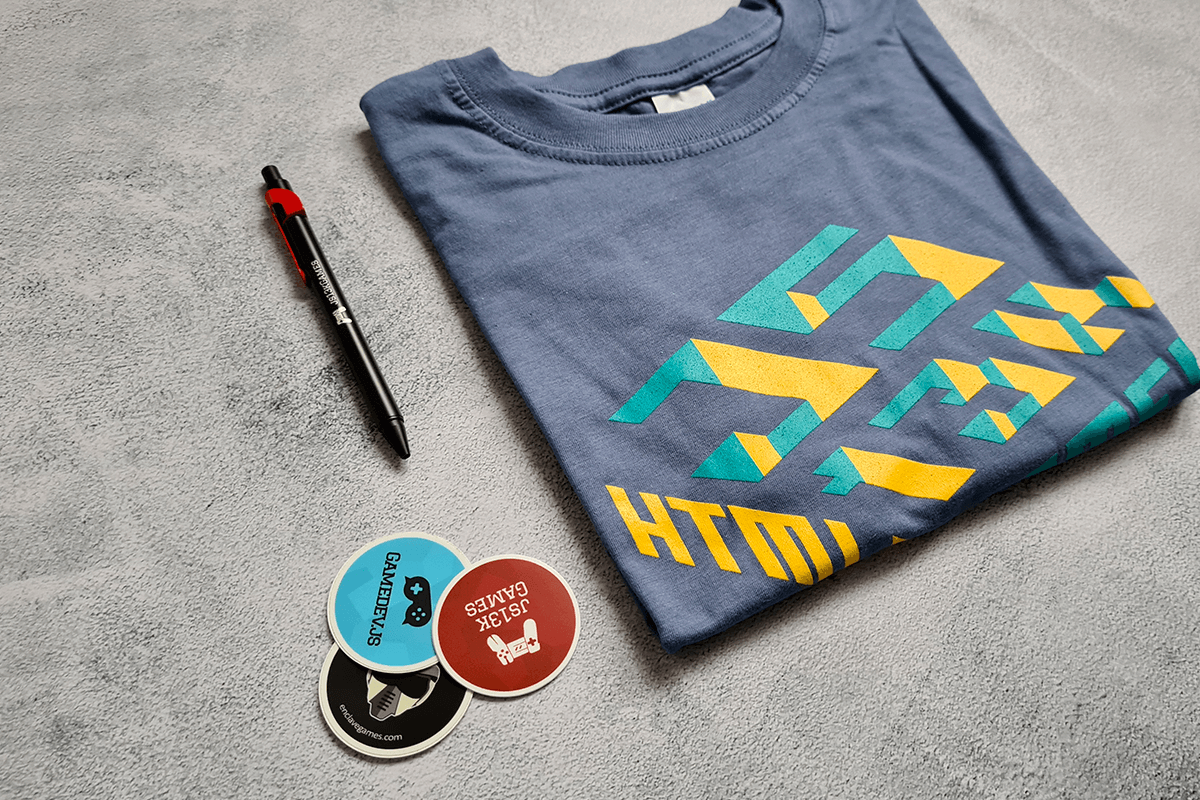 The tracking details were emailed to everybody interested, so make sure to keep an eye on them as some local post offices or customs services might take longer to process it than others.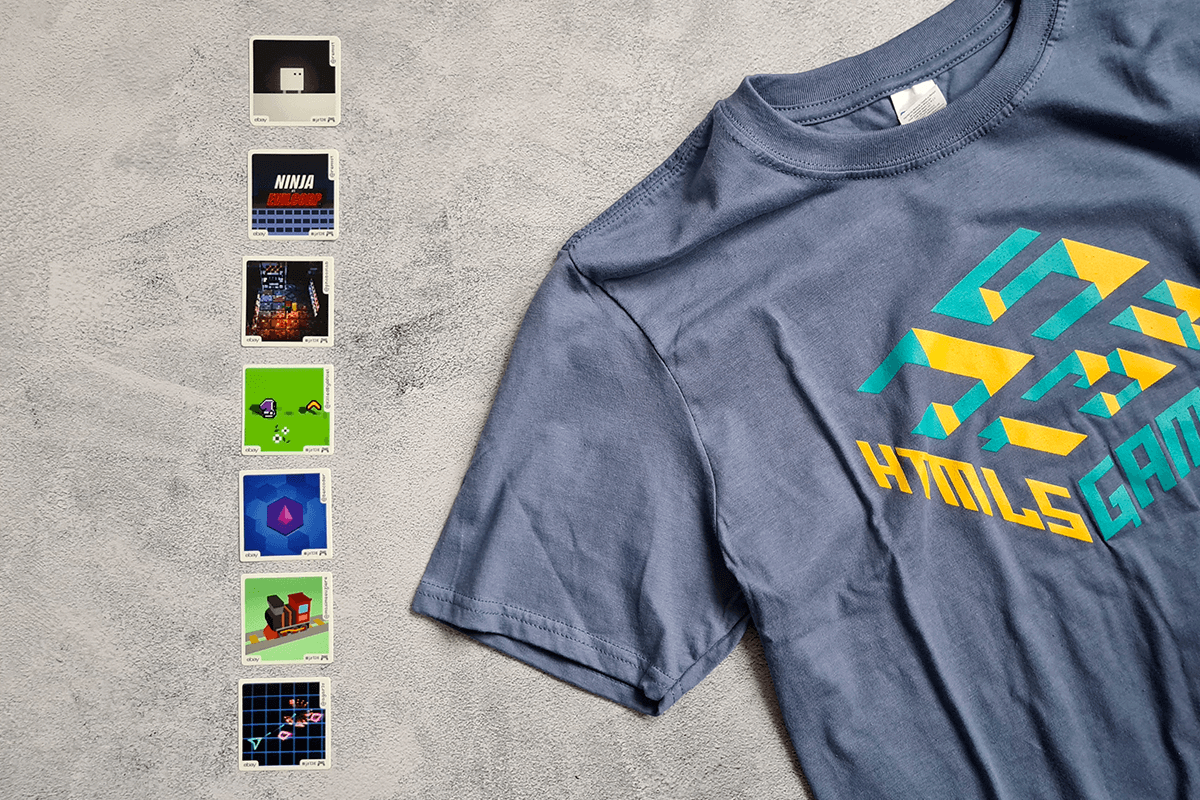 If you do get the package already, please post a selfie! When sharing on Twitter, make sure to use the #js13k hashtag. We have a long tradition of having a photo album of cool people wearing js13kGames t-shirts all over the world from every single year, and would like to keep that going this time as well, thanks!