I haven't written a single line of code since the last game we've released more than two years ago, so I'm happy to report that in June I did join a game jam, and submitted an entry!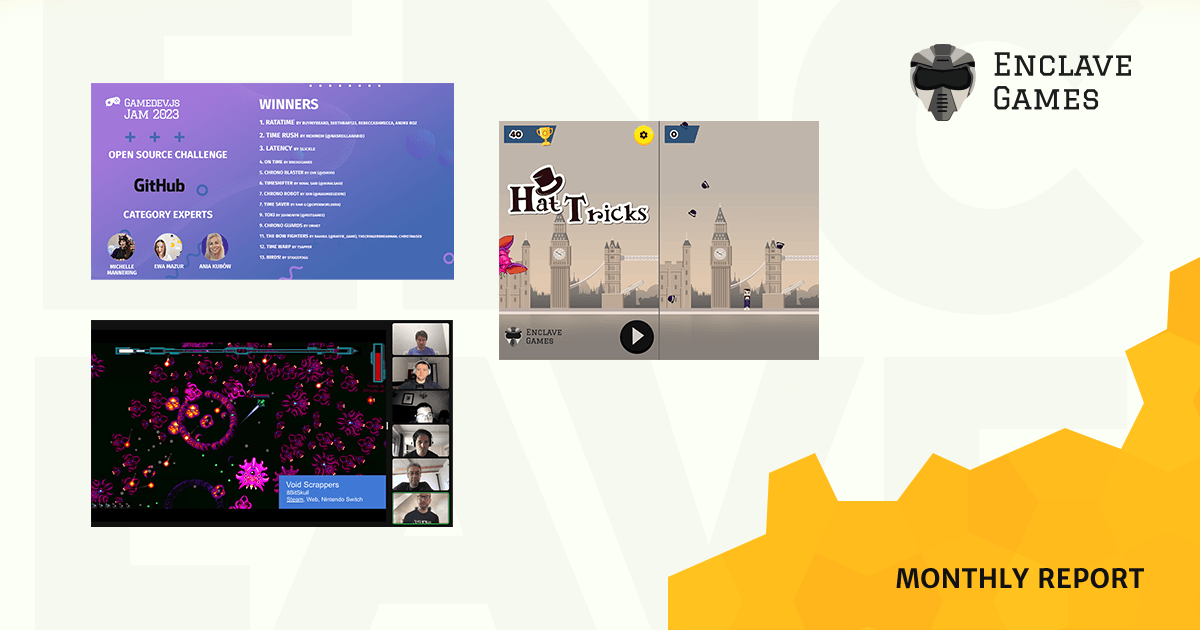 Games
YES! Finally, something! I decided to dig out the long forgotten Hat Tricks game idea we had with Robert Podgórski, change the gameplay entirely but keep the graphics, and submit in the last couple of days to the WAM Jam. It didn't go well, missed any prizes, the controls were terrible, nothing was polished, but I enjoyed it SO MUCH! I want to be a game developer again!
Let's call it the-prototype-that-sucks, but it's out on Itch and I want to work on improving it and releasing as a full game soon, hopefully in July. Especially since I'd love to pick on some new Jams coming up with another prototype. This will be quite the challenge though, since preparations to js13kGames are in full swing.
Working on the Hat Tricks jam demo was a good opportunity to update Enclave Phaser Template to Phaser 3.60, the latest build released in April.
Writing
I wrote the Open Source challenge results from Gamedev.js Jam 2023 post that was published on GitHub's Blog. I also wrote the summary draft of the Web3 Challenge by Game7, though I'm not sure it'll be published anywhere and might stay as an internal report.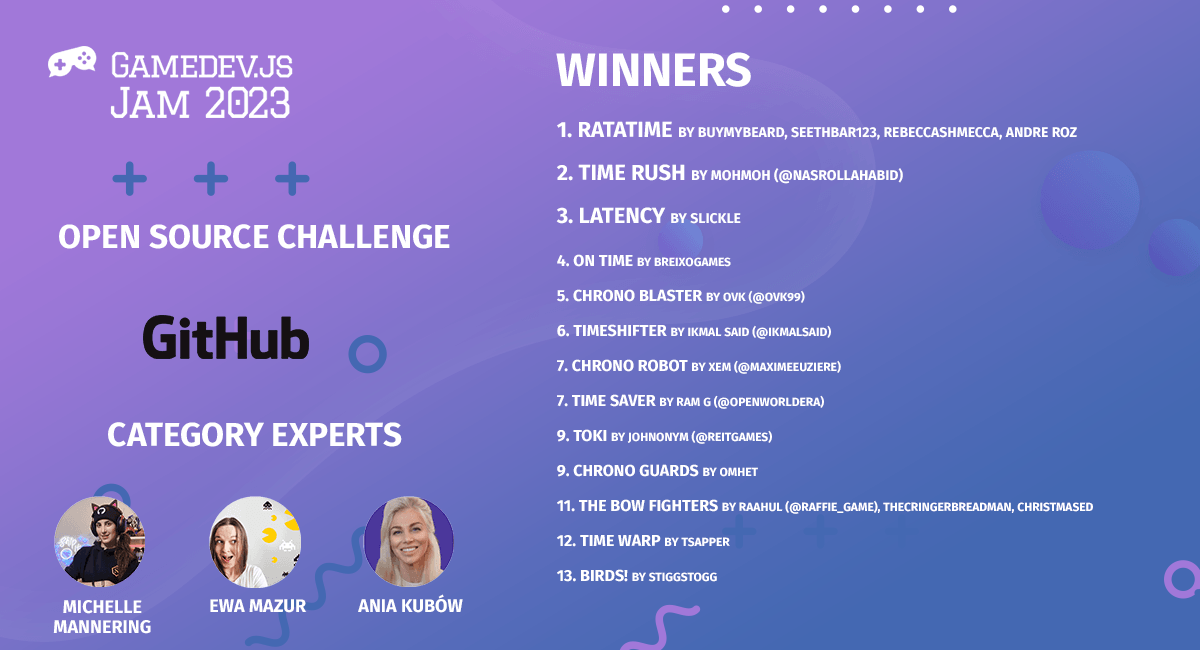 There was also a short article about Hyperledger Foundation's grant for a mini game exploring decentralized identity and payments, one js13kGames community member was interested, but ultimately it didn't work out.
Design
Ewa spent her time on js13kGames: from preparing the sponsorship pdf, banner templates, through Instagram activities, to Spreadshirt shop preparing all the t-shirt designs.
Events
The preparations to js13kGames 2023 are ongoing: the partners, experts, and prizes are already starting to appear and announcements will only speed up in the coming days. The negotiations with potential partners are moving very slow though, current global crisis is greatly limiting their marketing budgets.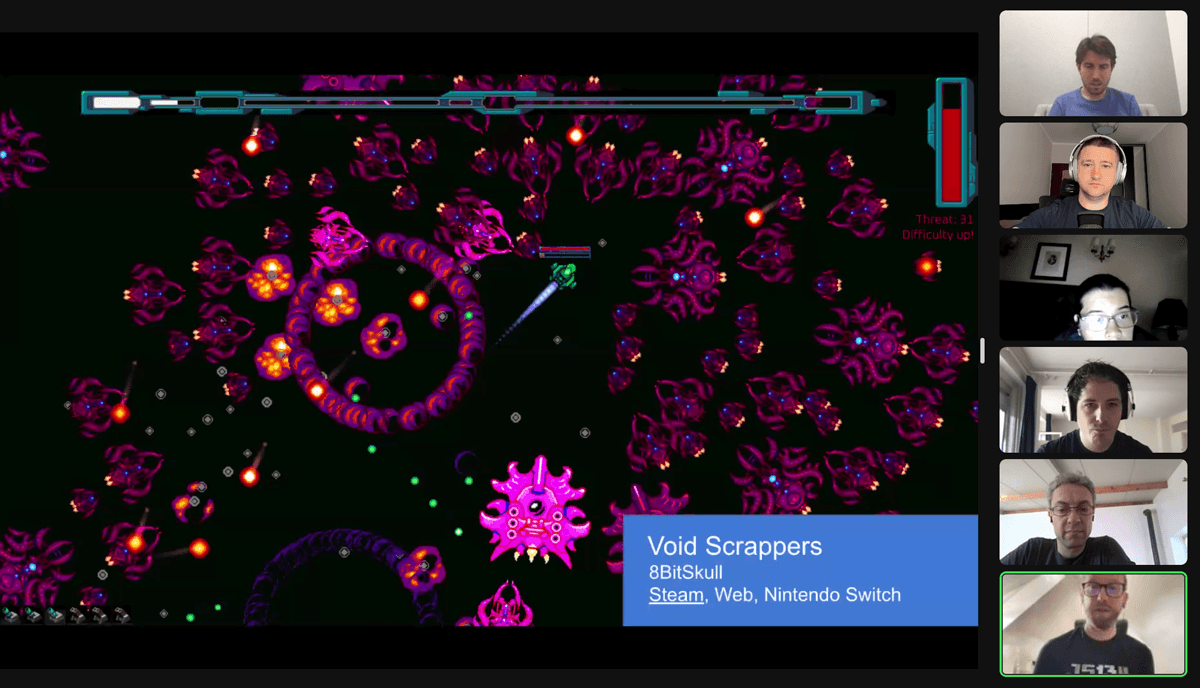 We had our bi-monthly W3C Games CG meetup recently, this time with Björn Ritzl talking about Defold, and all participants discussing the future of the group itself - some solid feedback out there.
Other
I've setup Discord Discovery for Gamedev.js, though missed setting up Partnership. Unfortunately, since the next opportunity will be Gamedev.js Jam 2024 given the activity requirements. Also, my Discord username was taken, so I had to go with the longer alternative, and I'm quite sad about it.
Plans for the next month
Finishing and releasing Hat Tricks, hopefully participating in another game jam, all while preparing js13kGames 2023.