Last month was a weird one: we had a bunch of delays with our work and ultimately weren't able to finish planned tasks in time, got some bad news when we were counting on the good ones, but also got the awesome news faster than expected right after.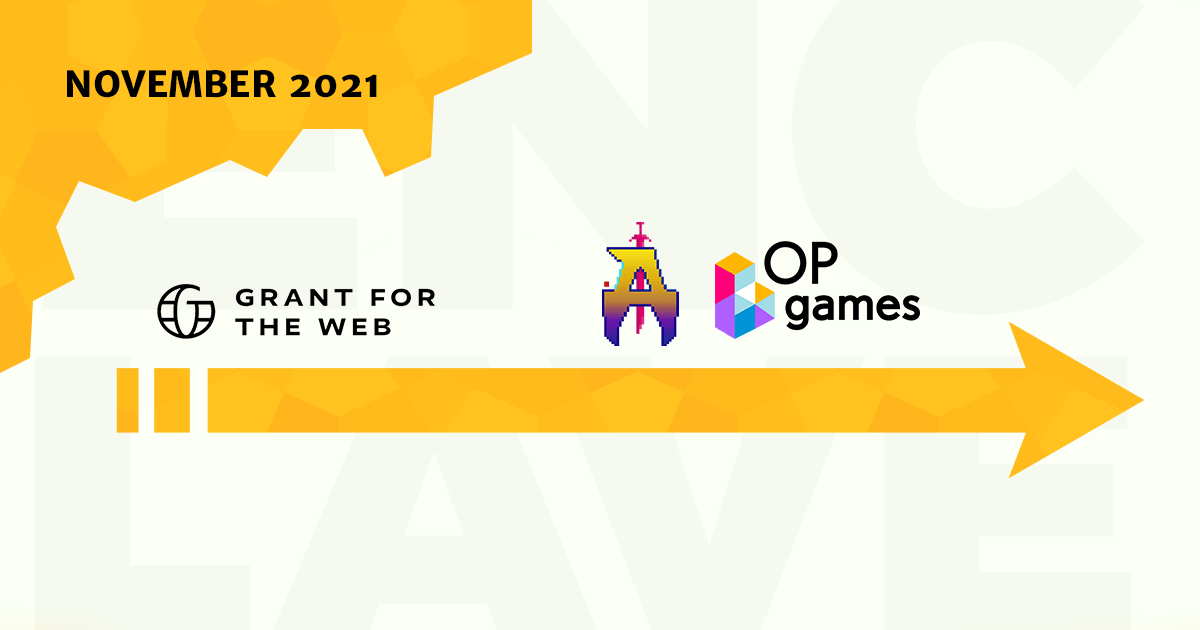 Games
Nothing, unfortunately. Given how well Badlucky cat from Triska Reloaded was received though, we do consider making a new game with it, this time on our own.
Writing
I wrote the Top entries from the Web Monetization category in js13kGames 2021 blog post, but lagged the Decentralized equivalent which is still in the works and hopefully should be published in the next few days.
Design
Ewa was managing the contact with the printing house about js13kGames 2021: keeping track of the ordered keychains, making sure t-shirts are printed, collecting and packing stickers. I hope everything will be ready to start shipping next week.
Events
I joined a panel discussion at the GamesBeat Summit Next 2021 conference where we talked about developers moving from Web 2 to Web 3, and apparently this was a big deal, since I received a lot of follow-ups afterwards.
I can't be too much surprised though, as blockchain themed game development is getting more and more attention, and the other panelists were the famous ones: Robby Yung (Animoca Brands), Chase Freo (OP Games), Lars Doucet (Level Up Labs), and Sebastien Borget (The Sandbox).
We also had another W3C Games Community Group online meetup - this time it was all about Roadroller, a new packer used by many participants during js13kGames 2021 which offered shaving off 1-2 kilobytes on top of the regular minification and compression of the 13 kilobyte zip packages.
Other
We got the news that our (second, after we completed the first one) Grant for the Web grant proposal was rejected (still waiting for feedback as to why), even though we had high hopes for it to be accepted - the proposal revolved around organizing a Web Monetization themed Gamedev.js online meetup, writing an ebook sharing the experiences we've gathered about making Web Monetization games over the past years and organizing the Web Monetization category in both the Gamedev.js Jam and the js13kGames competition, and creating a dedicated game for children with hypersensitivity.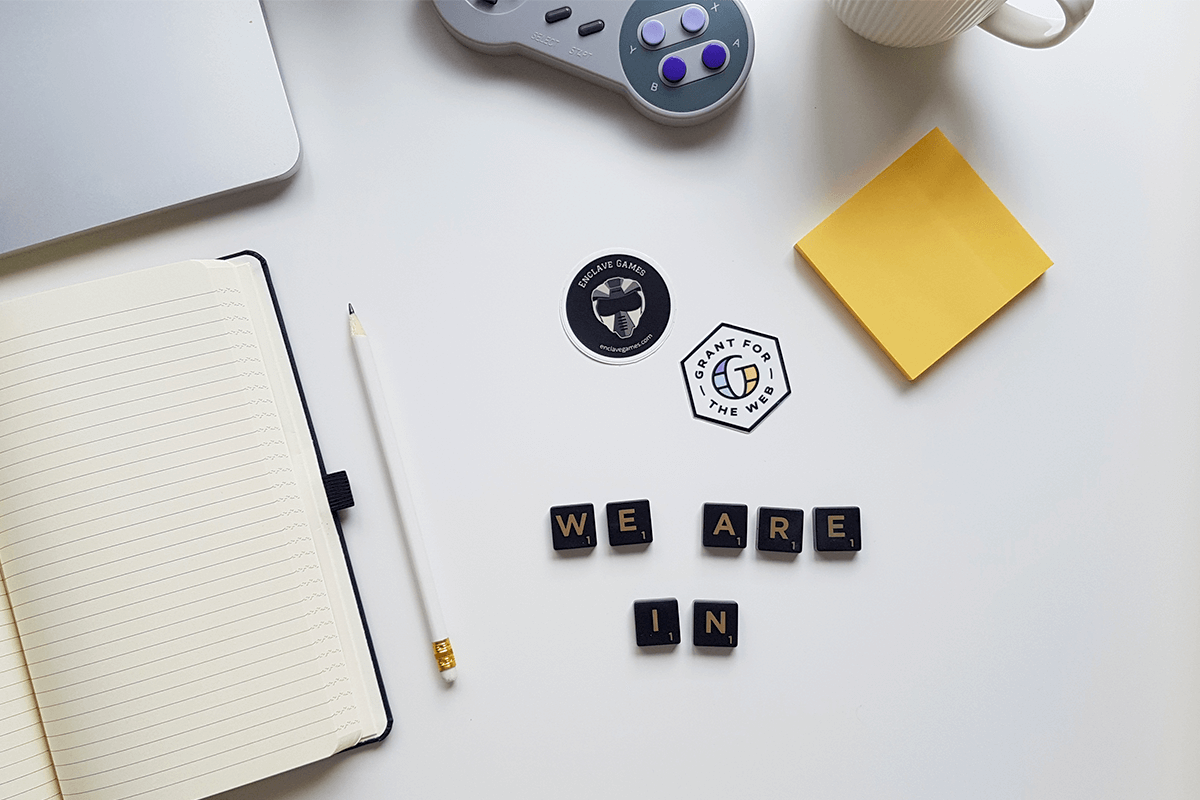 All three projects were suppose to get assistance from previous grantees: Flaki's Waasabi for the meetup, Andre's Little Webby Press for the ebook, and Rich's Phaser plugin for the game. We still want to do all this, but without funding it might end up low on the priority list.
Literally a day or two later we got the excellent news that OP Games will donate to support js13kGames (and Gamedev.js) growth! This was somehow discussed and planned for a few months already, but not selling out all the Arcadian NFTs got me worried we might not receive those funds, or will have to postpone this for who knows how long. The OP Games decided to not wait and after donating towards open source game engines, they also donated to communities, which we benefited from.
This will really make a huge difference, as we will be able to focus all our time and efforts on those projects, not worrying about client work to cover the bills. I'm truly excited as we already started discussing the plans for 2022!
Plans for the next month
Publish Decentralized category in js13kGames summary blog post, ship js13kGames swag, work on the Triska and IPFS tutorial, and then we'll see. Gamedev.js Survey for 2022 is on the horizon, Gamedev.js online meetups could be considered now that we have resources, and there's also the secret project we don't want to reveal just yet.