Want to Build a Mobile Game – Here is Where to Start
Mobile gaming has become particularly popular over the past couple of years, and that has led to a wide selection of games being released.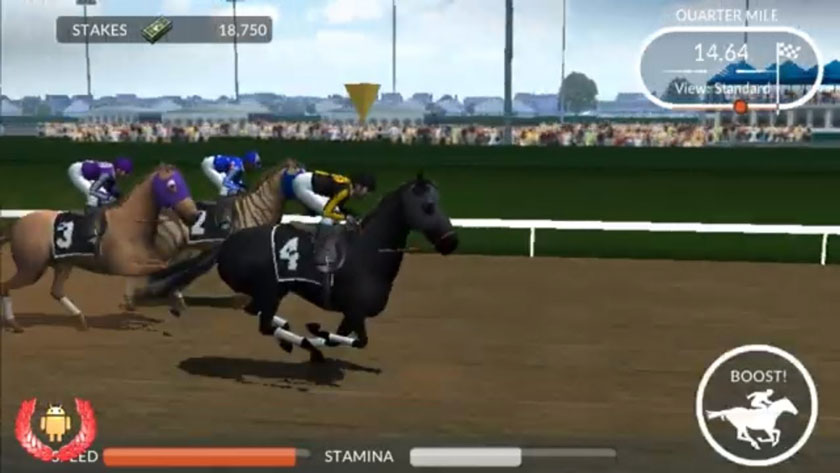 There is an excellent selection of games now that cover a broad range of genres, which ensures that there is always a game available no matter what the player is interested in.
One of the most popular available is connected to horse racing, and there are a growing number of games released to ensure that audiences are kept appeased with the experience available.
Horse racing is one of the most famous pastimes around the world, with millions of lovers of the sport watching the biggest races such as the Kentucky Derby, Preakness Stakes and Melbourne Cup.
However, gamers will not need to wait until the running of these prestigious races, as they will be able to get closer to the horse racing action with some of the leading titles that are available on mobile.
Rival Stars Horse Racing
When it comes to the most exciting game available to horse racing fans, there are very few that come close to the dedicated experience that is offered by this titled developed by Pikpok.
The success of these game is clear for all to see, and the developers have continued to excel with offering excellent horse racing titles, which is evident with the successfully Phar Lap Horse Racing Challenge, which is available on consoles such as PlayStation and Xbox.
This is certainly a game that will appeal to horse racing fans that understand everything that goes into the life of a racehorse, as you will be challenged with maintaining the breeding and stable management and then improving the horse through training.
You will then have the ability to race the horse yourself in some of the biggest races around the world, or you could hire a talented jockey to get the best out of your horse. It is by far the most appealing game available to mobile players, and gamers would be delighted to hear that it is also free.
Photo Finish Horse Racing
While Rival Stars Horse Racing gets our vote for the best game available, the downloads would instead tell you that Photo Finish Horse Racing is superior. This title has been downloaded on more than five million occasions and holds an outstanding average rating of 4.8. It is an excellent game, as players will be tasked with developing their stable and trying to breed the next best horse in the world.
Players will also be able to challenge players from around the world, and the more races that you will win see you progress through the rankings.
When you're ready, you will be able to try and win the Derby. Like Rivals Stars Horse racing, it is free to play, but there are in-app purchases available.
Horse Racing Manager 2019
This is another excellent title that will appeal to racing fans that want a full experience in a game. As the name would suggest, players will control everything surrounding the horse, including the breeding and training.
You will then breed the horses that have the best traits to ensure that you can have a future champion on your hands.
Players will need to train the horse to improve certain qualities, while players will also need to ensure that the fitness levels of their horses are near their peak when the biggest races are around the corner. It is an excellent tile from Tilting Point, and you will soon get lost in the game.
These are 3 of the best mobile games for horse racing fans. You can also download Twinspires app if you love horse racing, to tune in with the Kentucky Derby odds, winners and contenders.