UKGC Claims For Insufficient KYC Check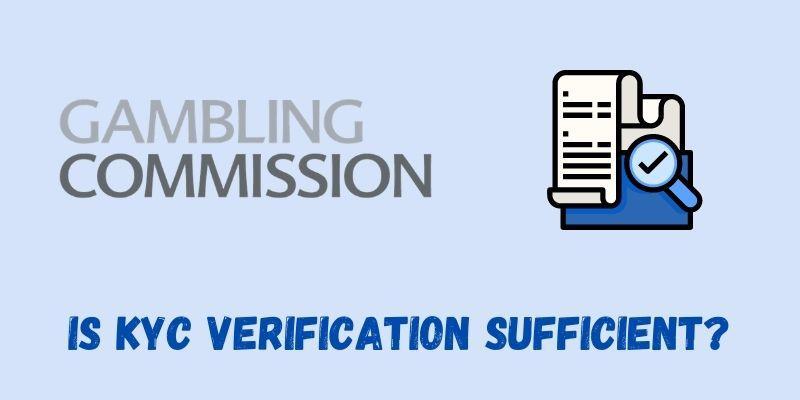 The UKGC has been at the forefront of responsible gambling. However, some operators under this regulatory body's jurisdiction have been difficult to manage, especially when it comes to following rules regarding knowing enough about their clients. The UKGC has recently raised concerns regarding licensees and their KYC operations, listing the lack of affordable checks as a problem.
Lack of Affordability Checks
The British Gambling Commission has reported that licensees "know too little about their customers." Also adding that despite the regulator pointing out a need to concentrate on this area, affordability tests appear to be missing for many operators.
These reports came in the 2019-20 compliance and enforcement update of the regulator and a recent strategic review document that is meant to serve as the basis for future regulatory policy. The Commission stated that its last report indicated that operators should reassess how to ensure that susceptible customers are identified as soon as possible" is caused by affordability controls. However, with the appearance of several betting sites that do not require verification, it said it kept finding a number of instances where, while showing signs of risk, operators have permitted individuals to continue to gamble without substantial affordability checks.
It cited instances such as one operator allowing a client to deposit and lose £187,000 in two days. This happened despite no daily revenue source and a client who lost £18,000 in a year despite informing employees that she had exhausted her savings and was playing with borrowed money.
The Commission also found out that the average full-time UK worker receives about £30,500 a year before tax. Adding that less than £45,000 is paid by the average manager, director, or senior official, the highest-earning job category. It said that when determining affordability, operators should keep these numbers in mind.
"The regulator added that operators should ask a number of questions about their processes of affordability, such as "Do you have policies and procedures in place to recognize clients who might encounter or be at risk of experiencing gambling problems? " and "Do you have programs in place to detect possible problem gamblers?"
Although the document was focused on information up to March 2020, the Commission noted that in the era since the calculated year ended, the novel coronavirus (Covid-19) lockdown had increased affordability issues. This is as 40 percent of individuals saw a decrease in their disposable income while 20 percent of the population recorded a decrease in their mental wellbeing, which it said might increase levels of play.
As far as anti-money laundering controls are concerned, the Commission reported that risk analyses were frequently missing, while operators seldom tended to benefit from the spatial compliance activities of the regulator.
"It asked operators to weigh a number of issues to ensure that their AML practices were up to their standards, including "Are you satisfied that market concerns do not outweigh your regulatory obligations and compliance with your license conditions?"
Regulatory obligations and compliance with the license terms?"
The regulator also said that those who hold personal management licenses would be scrutinized to a greater degree in the future. It claimed that many of these license holders had committed failures due to insufficient efforts to ensure that decisions taken at the executive level were completely enforced.
In addition, the Commission reported that it was 'especially focused' on avoiding illicit online gambling. This was of particular concern, it said, as many of their customers may be particularly vulnerable and may have been self-excluded from licensed websites due to tools such as Gamstop. While many customers, after discovering that they may not withdraw funds, also contact the Commission regarding those websites.
UKGC Keep Watch Over License Compliance
The UKGC ensures to keep watch over license compliance. The Commission noted that during the year it had increased regulatory activity relating to betting exchanges and in the light of the suspension of the license from Matchbook operator Triplebet, 'exchanges must apply essential risk-based thinking in advance' as they expand their betting markets or jurisdictions from which their customers are drawn.
The Commission suspended five operating licenses during the year and revoked 11, while also issuing twelve penalty packages worth over £ 30 million.
The Commission conducted 234 security checks, 33 website evaluations and 350 tests of compliance. In a recent National Strategic Evaluation paper, the regulator echoed several of these issues. Neil McArthur, Chief Executive, said the document would be the "foundation for prioritizing action over the months and years to come."
In four categories, the Gambling Commission noted a range of significant risk areas: the gambler, the location where gambling happens, the items used and the gambling service provider.
The risks associated with the individual included that licensees do not know enough about their clients. This includes how much a customer can afford to play, as well as the risks of engaged gamblers investing cash with multiple operators and the risk of underage gambling.
It said that knowing consumers was critical because of this and that this included "understanding affordability and the personal circumstances of a customer, how they react to products, patterns of play and behaviours."